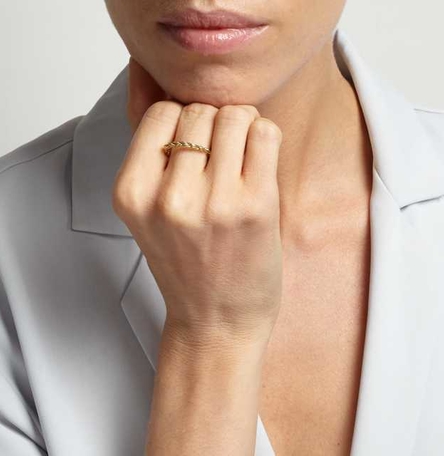 More details
The rope chain ring beautifully textured like a chain. Influenced from the French rope chain the ring would make a beautiful piece on its own or to compliment an existing ring.
Materials: Solid 9ct Gold. Approx 2.5mm in width.
This product is designed and made in Ireland, using materials sourced in Ireland.