Designer: Brookwood Pottery
Brookwood Pottery is an Irish design shop and pottery studio in Dublin. Its owner, Elaine Fallon, produces limited edition batches of hand painted ceramics which she sells in her shop alongside work by leading Irish designers.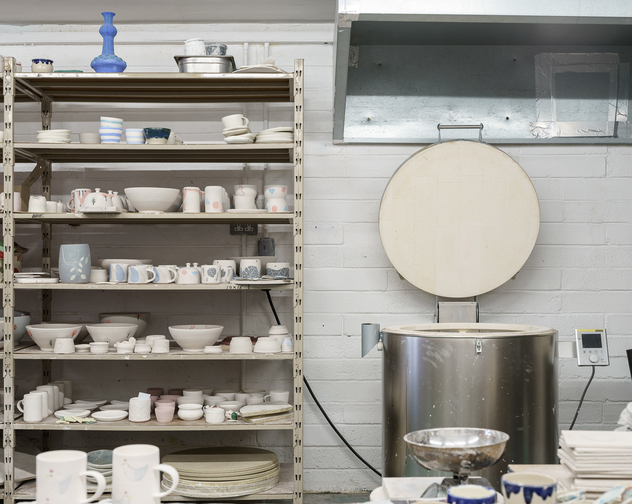 About Brookwood Pottery
Brookwood Pottery was set up in 2012 by Elaine, a ceramicist who trained with the Design and Crafts Council of Ireland in Thomastown, Co. Kilkenny.
Elaine produces small batches of handthrown work including bowls, mugs and other tableware onto which she paints and draws her original designs.
After a successful crowd funding campaign in the summer of 2017 Elaine created an open access pottery studio and design shop. She now welcomes pottery enthusiasts to join the studio where she sells her full range of ceramics and an eclectic mix of her favourite Irish makers.
Discover more about Brookwood Pottery
I use stoneware and porcelain clay to make wheel thrown work. I use a range of techniques to produce my recognisable Brookwood Pottery patterns including hand painting, decals, drawing and sgraffitto techniques. My tableware is fired to 1260 degrees celsius and each batch takes between 2 and 3 weeks to produce. All of my work is dish washer proof and microwavable.