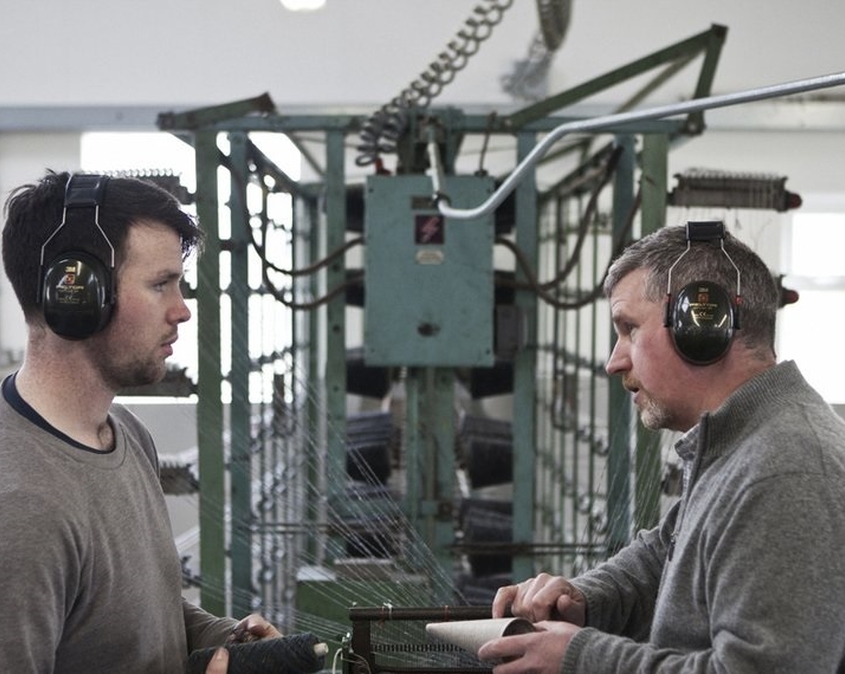 Designer: Molloy & Sons
Molloy & Sons are 6th generation weavers based in Ardara, Donegal, specialising in authentic Donegal tweed and throws woven from 100% natural fibre yarns.
About Molloy & Sons
Built on the solid foundations of a rich heritage spanning six generations, the Molloy family have been in the textile business since Edward Molloy began weaving in the 19th Century.
Located on the Atlantic northwest coast in Ardara, Co. Donegal; this father and son team are synonymous with what great craftsmanship is today.
Discover more about Molloy & Sons
Molly & Sons' wealth of knowledge, skill and expertise comes through from their ancestors and continues to live on in the modern techniques that they have embraced. Inspiration surrounds them from the dramatic beauty of the ocean, to the sky, hills, and mountains of this region famed for its tweed production. It is these elements that are echoed in the intricate beauty of the colours and tones found in their tweeds and throws.