Designer: The Little Dearies
Unique personal creation of a beautiful world of fairies. Innovative and OOAK, real Fairy Art pieces make a truly magical experience.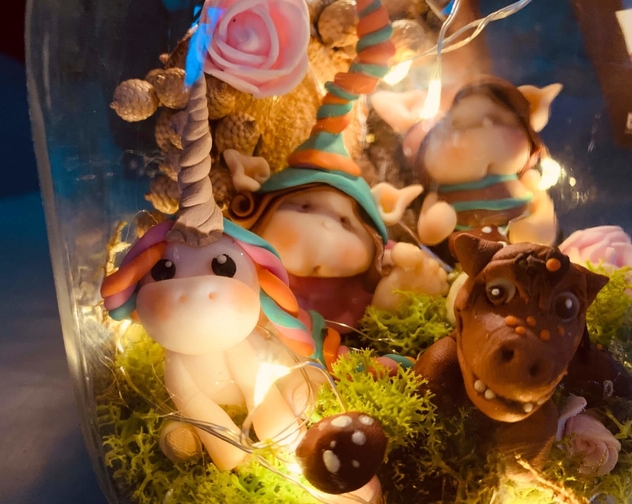 About The Little Dearies
I am a trained artist and passionate about art and graphic design. As an artist, not only out of love but also as a graduate of the State Secondary School of Fine Arts in Poland, my life very simply consists of design and art. I indulge myself in it every single day. As long as I can remember, art had stolen my heart and my childhood was filled creative with days. Painting, drawing and designing had strengthened my interests. Over the years, wanting to develop my skills I started my education at the State Secondary School of Fine Arts. Further education, I began to realize my projects digitally using a computer – so I graduated the IT department, specialising in Computer Graphics. The Little Dearies is a concept that was born in 2012 in Ireland as a result of a design project initiated by me and my husband Alessandro.
Discover more about The Little Dearies
The Little Dearies project is aimed at designing the most intriguing gift ideas for my customers to share with friends and family. I began my work on this project in 2012. I wanted to create gifts that were different and that held the handcrafted feeling. In 2012, I discovered my passion for working with FIMO polymer clay and sculpting techniques. My inspiration was directed to the mythical creatures and it is in this area that I have developed my expertise and The Little Dearies were born.