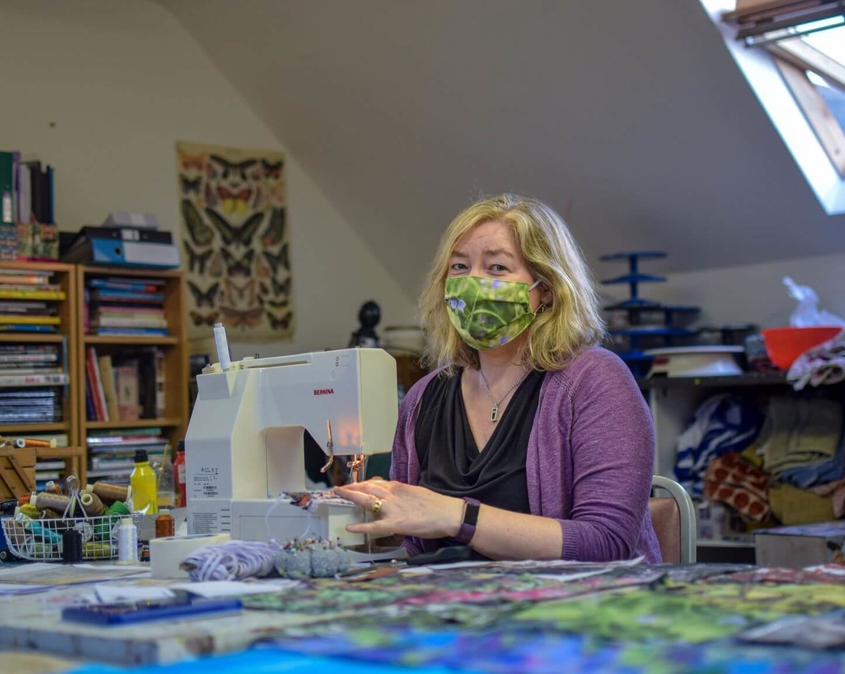 Designer: Anita Reynolds Art and Design
Anita is an artist based near the heritage town of Trim in Irelands Ancient East. She is inspired by the meadows, bogs, canals and historical heritage that surround her. She creates textile art and ceramic sculpture that is joyful, colourful and touched by nature.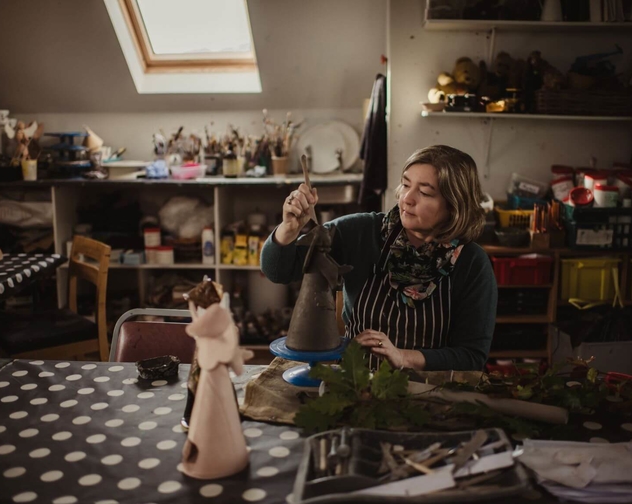 About Anita Reynolds Art and Design
Anita is a textile graduate of the National College of Art and Design Dublin. After her degree she completed a H.Dip as an art teacher.This is where she discovered her love for clay. After a 20 year career as an art teacher she took the plunge and left her full time position to pursue her lifelong dream of becoming a full time artist. Anita now works from her studio in Co. Meath creating ceramics and textiles inspired by the flora and fauna that she photographs on her countryside walks. She also loves gardening and creates stoneware bird sculptures to brighten up your outdoor space. Anita has exhibited in the Solstice Arts Centre Navan Surveyor exhibition as well as in the Lexicon, Dunlaoighaire with the Irish Guild Of Embroiderers. She was also chosen to exhibit her Stoneware Circle at the Sculpture in Context Exhibition 2020.
Discover more about Anita Reynolds Art and Design
Anitas' textile pieces start with a drawing sketched on cotton. Colour is then introduced with batik techniques. Her designs are then printed, quilted and embroidered to create mini landscapes in relief. Sometimes elements of the design spill out onto the mount adding to the joyfulness of each piece. Her ceramics include a range of Woodland Angel Lanterns inspired by Irish trees. Each piece is unique with leaves from Anitas' garden pressed into the clay. Each lantern is labeled with its Irish name and a folklore story label attached. At present she is waiting for the new leaves to appear on the trees so she can restock her range of Oak, Ash Beech, Birch and Meadow Woodland Lanterns. Anita also makes colourful stoneware garden birds which are handmade and sold in pairs as love birds. Each bird has a unique shape and pose creating a bright and cheerful focal point on doorsteps, window sills and bird baths etc. Anita has lots of ideas for garden sculpture and hopes to add to this range shortly. She also uses her own photography as a source for her work and now sells a range of her Irish wildflower photos printed on cotton and sewn as high quality masks.