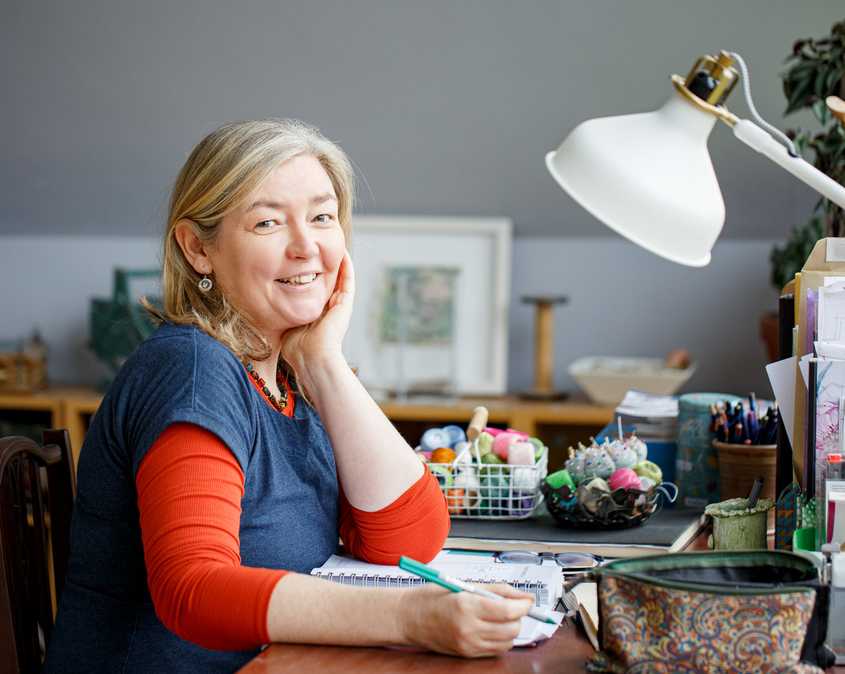 Designer: Anita Reynolds Art and Design
Anita is an artist based near the heritage town of Trim in Irelands Ancient East. She is inspired by the meadows, bogs, canals and historical heritage that surround her. She creates ceramics for home and garden as well as textile art all inspired by her natural and historical environment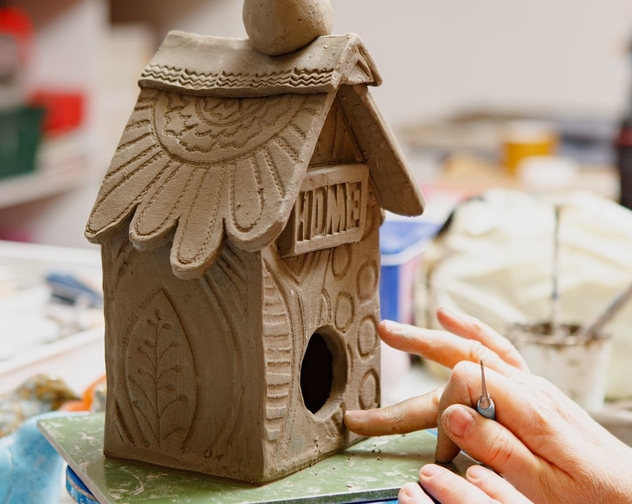 About Anita Reynolds Art and Design
Anita is a textile graduate of the National College of Art and Design Dublin. After her degree she completed a H.Dip as an art teacher.This is where she discovered her love for clay. After a 20 year career as an art teacher she took the plunge and left her full time position to pursue her lifelong dream of becoming a full time artist. Anita now works from her studio in Co. Meath creating ceramics and textiles inspired by the flora and fauna that she photographs on her countryside walks.
Anita has exhibited in the Solstice Arts Centre Navan Surveyor exhibition as well as in the Lexicon, Dunlaoighaire with the Irish Guild Of Embroiderers. Anita has also exhibited her ceramic sculpture "Greenwashing" in the Botanic Gardens Sculpture in Context exhibition 2022. She has exhibited for three years at Showcase in the RDS and her work can now be found in a range of stores nationwide.
Discover more about Anita Reynolds Art and Design
Anitas' textile pieces start with a drawing sketched on cotton. Colour is then introduced with batik techniques. Her designs are then printed, quilted and embroidered to create mini landscapes in relief. Sometimes elements of the design spill out onto the mount adding to the joyfulness of each piece. She also has a textile range called Megalithic Marks created by repurposing damaged vintage Irish linen. These pieces come framed and unframed and are  inspired by her love of Irish stone art found in the Boyne valley. Anita has always loved these ancient carvings since working as a guide at Knowth while studying in the National College of Art and Design. They are colourful abstract pieces that look great in any modern interior.  Her ceramics include a range of Woodland Lanterns inspired by native Irish trees.
Every piece is unique with leaves from Anitas' garden pressed into the clay. Each lantern is labeled with its Irish name and folklore story attached. The name of each tree is stamped into the clay in Gaelic with wooden printers type once used by her father and grandfather in their printing business. Anita also makes colourful stoneware garden birds which are handmade and sold in pairs as love birds. Each bird has a unique shape and pose creating a bright and cheerful focal point on doorsteps, window sills and bird baths etc. Anitas love of nature and heritage is evident in everything she creates.
Her work is available to purchase in many craftshops around Ireland as well as in Toronto Canada and Basel Switzerland. You can also buy from Anitas website or contact her to organise a commission.