Designer: Trishs Honey Products
Gifts
Beauty & wellness
Waterford
Trish's Honey Products was created and founded by Trish who has created a range of organic Skincare using natural ingredients of beeswax and honey blended with organic plant based oils and butters.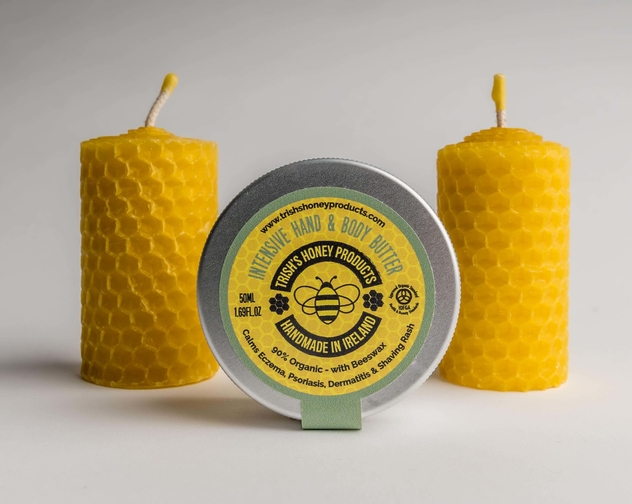 About Trishs Honey Products
Trish is a honest to goodness Irish female Beekeeper. A 3rd generation beekeeper, you might say that her love of bees was already predetermined.
Lover of nature and the natural world, Trish support the ecosystem and our natural environment & landscapes, and is a lover of all things natural.
We take the product from the hive to the Home.
Discover more about Trishs Honey Products
Trishs Honey Products was started as a labour of love you might say, that "Necessity did breed invention" as Trish suffers from allergies and could not source a product that was suitable for her own skin. You might say that a duty of care plus a gap in the marketplace for organic alternative wholesome products that "care not damage".