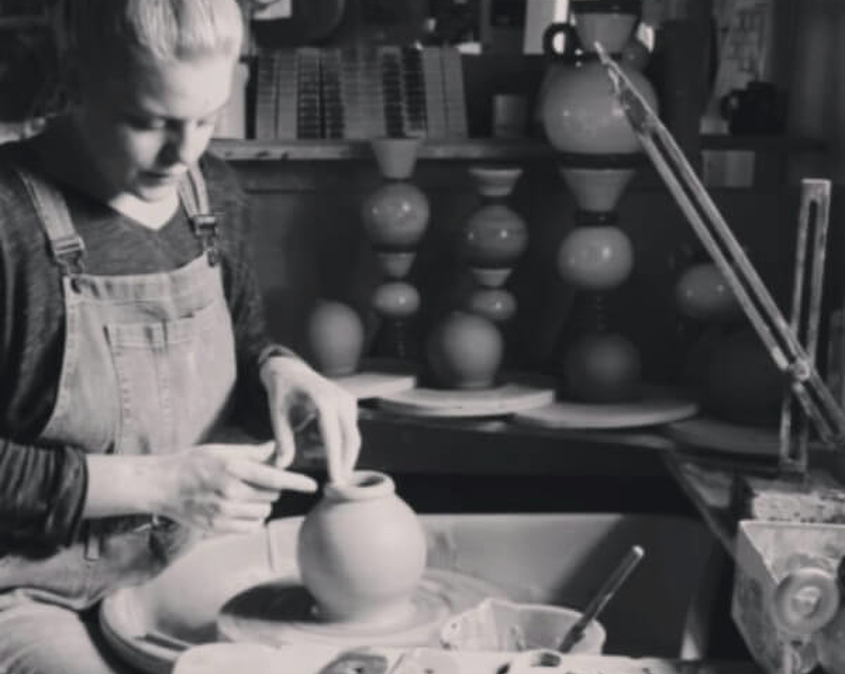 Designer: Etaoin O'Reilly Ceramics
My range is inspired by "The Memphis Movement", which was founded by Ettore Sottsass. It is a playful, bright, geometric art movement that took the world by storm in the eighties. My pieces are all hand-thrown on the potter's wheel. Then decorated in a geometric bright colourful pattern, which celebrates "The Memphis Movement".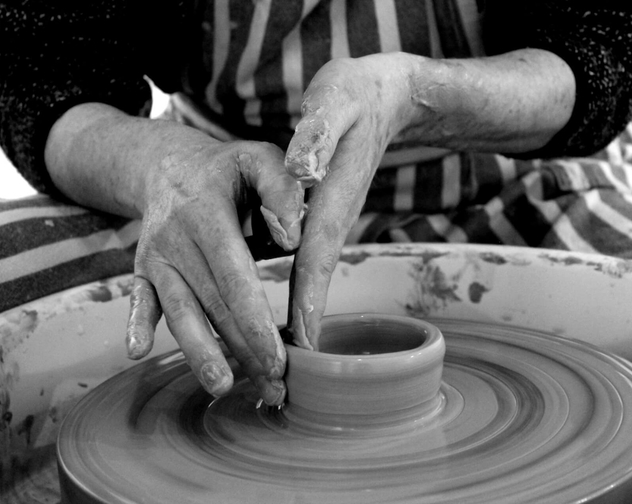 About Etaoin O'Reilly Ceramics
Etaoin is a ceramic artist who graduated from NCAD in 2014 with a first-class honors in Craft Design. Since graduating Etaoin has completed residencies at NCAD, LSAD, and An Táin Arts Centre. She completed training in glaze technology and production pottery on the Design and Crafts Councils of Ireland's Ceramic Skills Course, in Thomastown, Kilkenny. Her achievements include; winner "The Overall Future Makers Award" for her NCAD degree show and acceptance on the "Young Ambassadors Program". This program sent her to Venice where she worked for the "Homer Faber Exhibition". She has just launched "Etaoin O'Reilly Ceramics" where she sells her own ceramic art work and functional range
Discover more about Etaoin O'Reilly Ceramics
All of my work is made on the potter's wheel using white earthenware clay, my range includes mugs, jugs, sugar bowls, egg cups, and vases. I hand-decorated all my work, using a technique called "paper resist", this consists of cut out geometric shapes, such as circles, triangles, and rectangles and add them to the pieces. I then paint my coloured slip over the resist and peel away the newspaper when it drys, exposing the geometric pattern below.