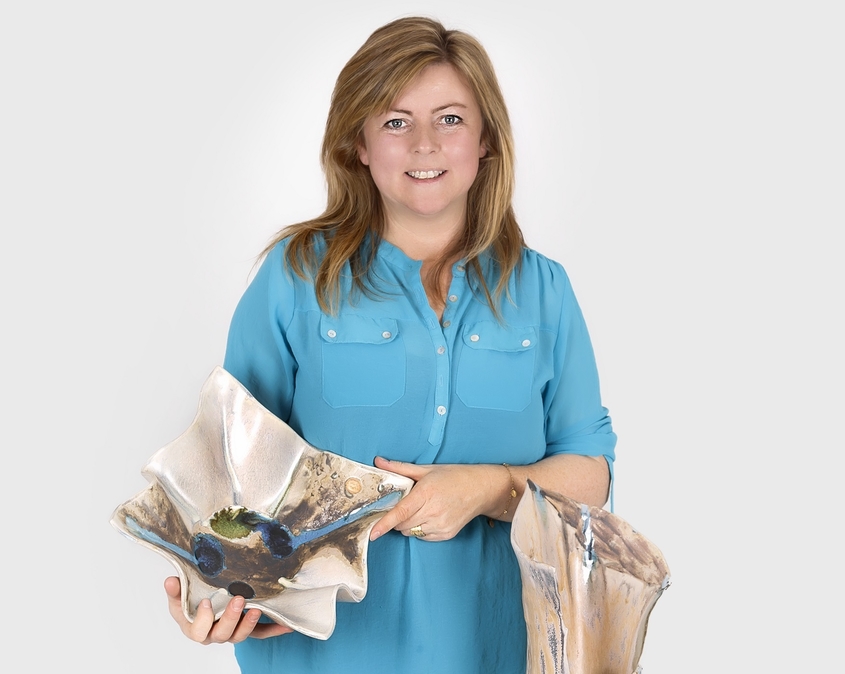 Designer: Amanda Murphy
Hand made ceramics inspired by a bird's eye view of the Irish landscape. "All of the Irish landscape inspires me, from the sea and ripples on the sand to the mountains, valleys, rivers and unusual rock formations."
About Amanda Murphy
After studying Ceramic design at the Crawford College of Art in Cork, Amanda spent time travelling to different countries before returning to Ireland and completing the Throwing course at Thomastown, Kilkenny. She then gained more experience at several potteries before starting her own business. Inspired in the main by the Wild Irish landscape and the movement offered by views from above, the rippled bowls and jagged edge platters evoke the mountains, seashores and other undulations in the land.
Discover more about Amanda Murphy
The pieces are handbuilt or thrown on the wheel, then further shaped and textures added. After the first firing glazes, oxides and coloured glass are used to punctuate the pieces. The way the glaze and glass melt during firing is different each time, making each piece unique.