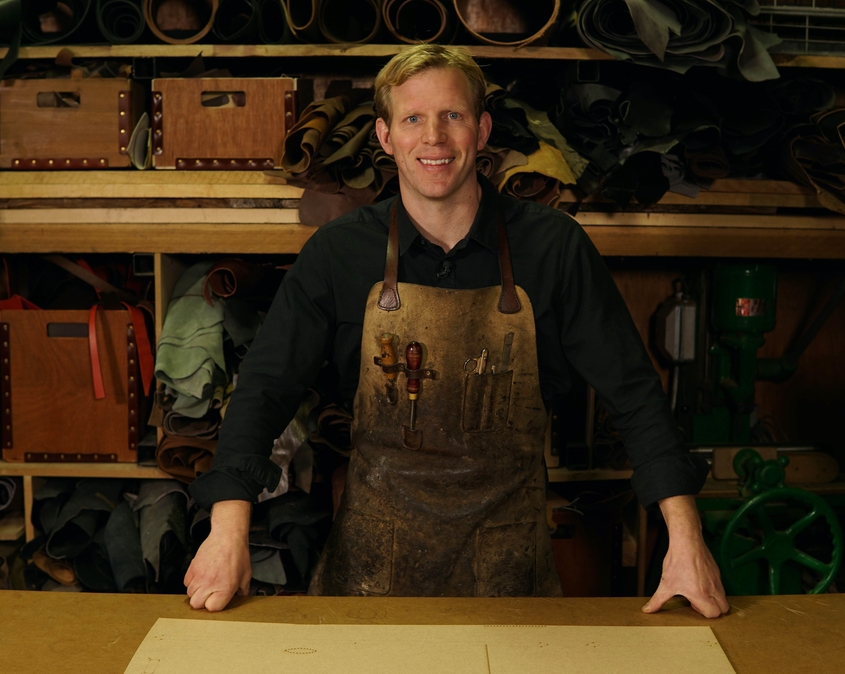 Designer: DE BRUIR
A collection of leather Luggage, Bags and Accessories designed and handmade by Garvan de Bruir.
About DE BRUIR
The design of our bags is heavily influenced by the studio's location in Kildare, the equestrian heartland of Ireland. We select the finest bridle leathers from around Europe, typically seen locally in saddle making, to create our timeless bags.
Discover more about DE BRUIR
The bag making process begins with arranging our templates to optimise the natural grain and character on the leather hide. Cutting and shaping all the necessary components before machine stitching them together. Then progressing to hand stitching as the parts begin to take the form of the bag.