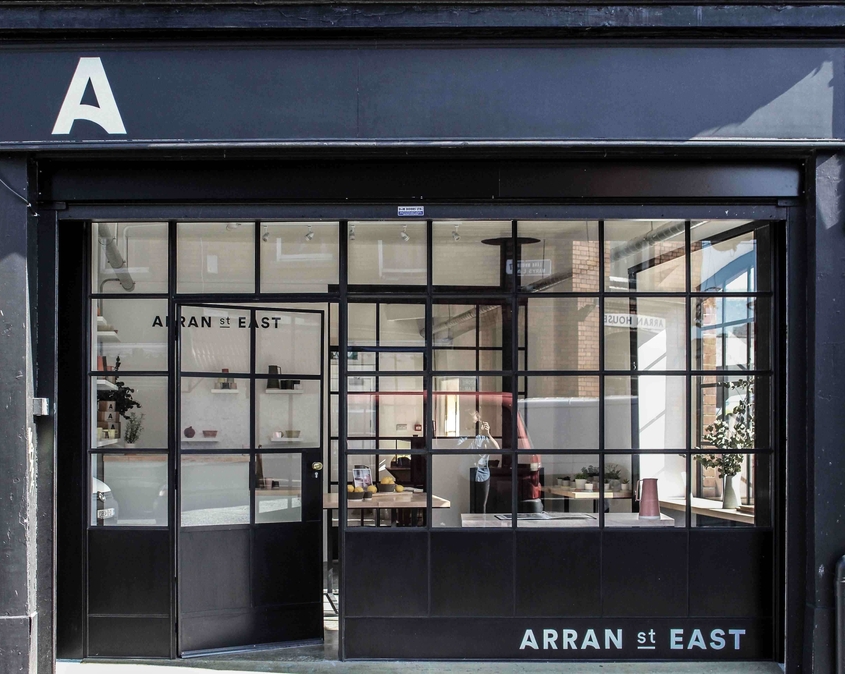 Designer: Arran Street East
Arran Street East is artisanal lifestyle brand, designing and making simple and beautiful ceramic tableware. Our studio is located in the busy Markets area in Dublin, Ireland, where we design and produce our hand-thrown pottery homewares and run ceramic workshops.
About Arran Street East
Born from the search for a simple, hand-thrown pot in great colours, Arran Street East designs and produces homewares for people who enjoy simple, functional, and beautiful objects. We take time to design things that work, merging an architecturally influenced aesthetic and traditional processes to produce useful objects for everyday life, with pattern and symmetry as our watchwords.Rigorously designed and tested to enhance the experience of eating and drinking, our simple forms and complementary shapes allow our pieces to withstand everyday use, or just to act as an adornment for your home. Each piece is handmade in our studio and take a week or more from start to finish.
Discover more about Arran Street East
Arran Street East pots are all thrown by hand, making each individual item an almost bespoke piece. It's a challenging and labour-intensive range to produce, as there's no forgiveness in straight lines. We throw every piece to pre-determined geometric shapes. We think of ourselves as architects in clay, and the tessellating shapes of our pots and mugs are a cornerstone of our identity. Inspiration is drawn from the city that we live and make in, in particular the Fruit and Vegetable Market.