Designer: Sandia Dublin
Irish Made Award Winner 2018. Extremely Light Weight and colourful jewellery inspired by the Caribbean Sea and its colours. Designed by Betzy Nina using unexpected materials such as expanded rubber, leather, Cold Porcelain, resin, stone, wood and metals.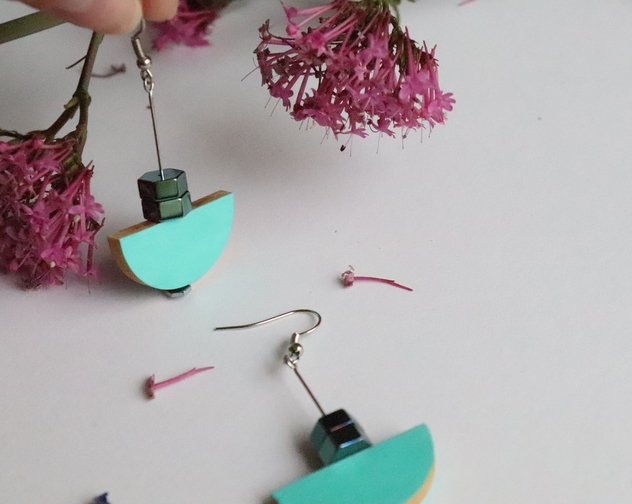 About Sandia Dublin
Jewellery Designer Betzy Nina moved to Dublin back in 2010 to study English for one year, fell in love with the country and never left. Sandia Dublin was created in 2017 after so many of Betzy's friends gave her money to make them pieces of jewellery to wear for parties, special occasions or simply to impress others with unique accessories.
Betzy Nina's inspiration comes from her native city along the coast of Venezuela. A blue wavy beach, soft bright sand and the tropical forest from the valley are always present when she is choosing colours and materials to include in Sandia Dublin's collection, taking into consideration the unexpected Irish weather and its amazing stylish people who walk freely around the city.
Discover more about Sandia Dublin
Betzy Nina's process of designing and working on a new piece for Sandia Dublin may vary from pen and paper to materials she has in front of her. "I'd start by picking colours that I'd like to use in a collection and then choosing what materials I'm gonna use to compliment it. Sometimes I'd visit a vintage furniture shop and get inspired by shapes, textures and colours. Other times inspiration would just come to me during the day, night or after seeing an architecture or interior design show"