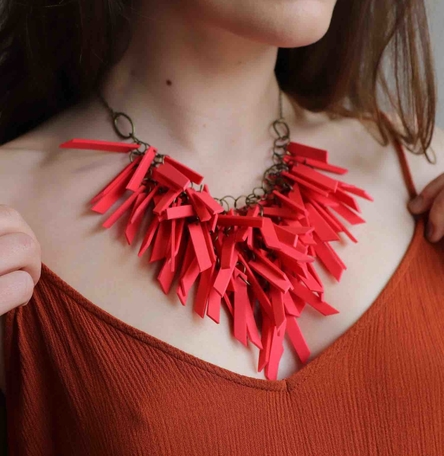 Red Triangles Necklace Light weight
More details
Soft and Extremely Light Weight Necklace made of expanded rubber.
It's so light and soft that you wont feel it!
Material: Expanded Rubber
Colour: Red
Very easy to wear.
Adjustable length.
The metal pieces are nickel free and lead free.
Stainless steel or antique Bronze to choose from.
Sandia Dublin products are Designed, Produced, Hand Cut and Finished in Ireland with the sourcing of raw materials from the U.K, Spain, Asia and Ireland. Materials are sourced from Ireland, Spain, The U.K and Asia.