Designer: Saille Baskets
Traditional and Contempory Irish Willow Basketry. Sown, grown and woven with love in the heart of the Boggeragh Mountains, North Cork.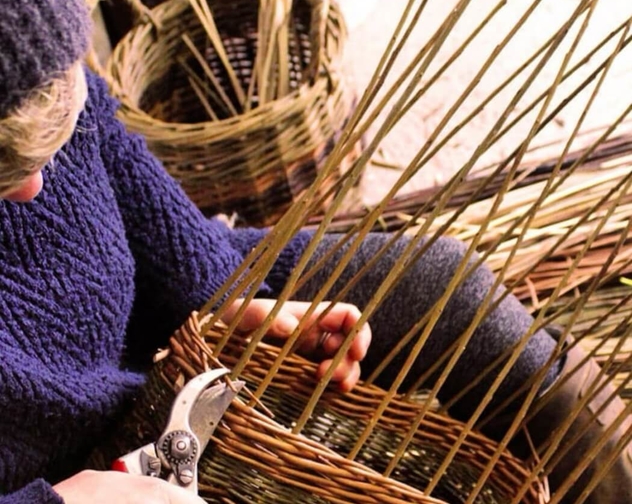 About Saille Baskets
Diane has been weaving Baskets for over 15 years, her love of nature and the environment linked beautifully with the sustainability of growing willow to produce basketry. A natural material so in harmony with our Earth.
Discover more about Saille Baskets
From the field behind her home to the workshop all materials are sown and grown here in North Cork. After harvesting, drying, grading and then soaking again, all the rods are as nature intended and perfect for weaving into all manner of beautiful shapes.