Designer: The Burren Perfumery
The Burren Perfumery is a local family company established in 1972 that expertly makes small batch natural and organic perfumes and cosmetics inspired by the iconic limestone Burren landscape and its unique flora. Everything is made by hand, on site, with an emphasis on quality and design.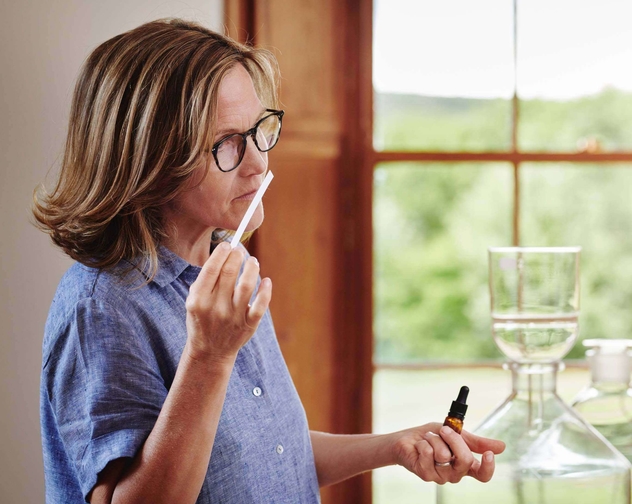 About The Burren Perfumery
Sadie Chowen took over The Burren Perfumery in 2001 with the aim of providing only the highest quality Irish perfumes and organic skin care products coupled with great contemporary design. Based in the heart of the Burren, she runs the company with her husband, Ralph, and their team of 35 local staff. True to her love of naturals, she has recently launched a new certified natural and organic perfume, Wild Rose.
Discover more about The Burren Perfumery
The Burren Perfumery draws inspiration from the surrounding Burren landscape. Everything is made, blended and bottled on site by hand using natural and certified organic ingredients. Sadie selects only the highest quality ingredients to make the unique and beautiful perfumes, creams, soaps and candles.