Designer: Fiadh Woven Design
'Ethical woven accessories inspired by & made on the Dingle peninsula'
At Fiadh Woven Design we make scarves, hand warmers, headbands and garments for Women and Men. Fiadh, (pronounced fia), means deer in Irish, and relates to the ancient Irish word for 'wild'.
Fiadh's designs are informed by the intriguing colour and pattern combinations of the area; she regularly undertakes explorations and photographic expeditions around the inspirational landscapes of the West Coast of Ireland.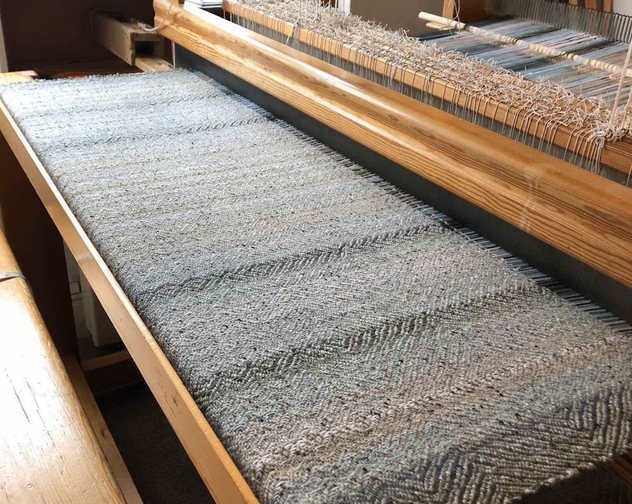 About Fiadh Woven Design
Fiadh is passionate about creating something beautiful that is made to last, combining a love of fashion with a respect for nature, in relation to both the inspiration and the raw materials it provides. Fiadh designs respect the old and embrace the new.
Fiadh constantly embraces change and challenge - the changing seasons and colours of nature, the challenge of recreating them in weave, paired with the challenge to create something fresh and contemporary, to showcase an ancient craft in a vibrant new way.
"We need to make weaving a thing of the future rather than the past. I believe that this is achievable by respecting and learning the craft from the masters and using design and creativity to make something new and exciting"
Discover more about Fiadh Woven Design
Using only the highest quality yarn sourced from from spinners in Ireland, the UK and Italy, Fiadh and her skilled team make the woven products from scratch in Kerry. Attention to detail is key and they are always working on improving the designs, with a unique take on traditional weave structures, to make the softest most beautiful pieces that will see you through not just seasons but years of wear.