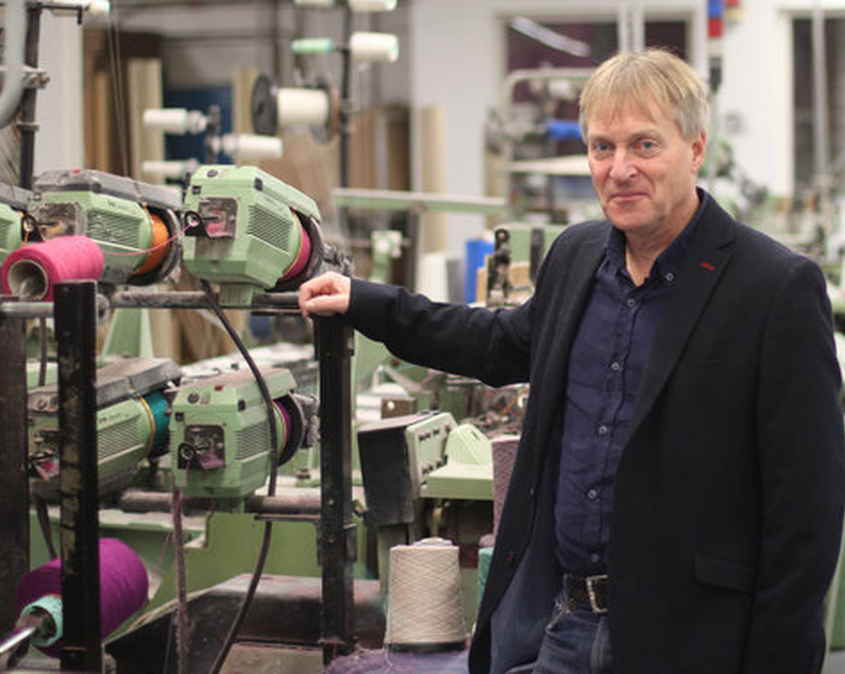 Designer: McNutt of Donegal
McNutt of Donegal expertly weaves luxury homewares and fashion accessories in our family run mill in Co. Donegal, established in 1953. Drawing our inspiration from the rugged coastline of the Wild Atlantic Way, our designs and collections echo the raw beauty of the Donegal landscape #nothingfeelsbetter
About McNutt of Donegal
Located in the seaside village of Downings, on Donegal's Wild Atlantic Way, McNutt of Donegal has been producing some of the world's finest weaves for over 60 years. Every collection is designed in-house by a dedicated team of talented designers who remain constantly inspired by the rugged coastline and nature's playground that surrounds them. Using only the very best quality wool and linen, combined with excellent local craftsmanship, McNutt of Donegal creates something very special every day.
Discover more about McNutt of Donegal
We pride ourselves on sourcing the world's most luxurious and finest yarns from which we create our products. Once we have drawn inspiration from our local surroundings, we begin to bring our pieces to life in the mill. Our expert weavers combine the warp and the weft in order to weave each product with care and precision. Once woven, products are finished, cut and labelled before they are packaged and sent to their new homes. Knowing that our customers can bring a piece of our weaving heritage and a touch of Donegal into their own homes gives us endless encouragement and inspiration to continuously develop new designs and products.