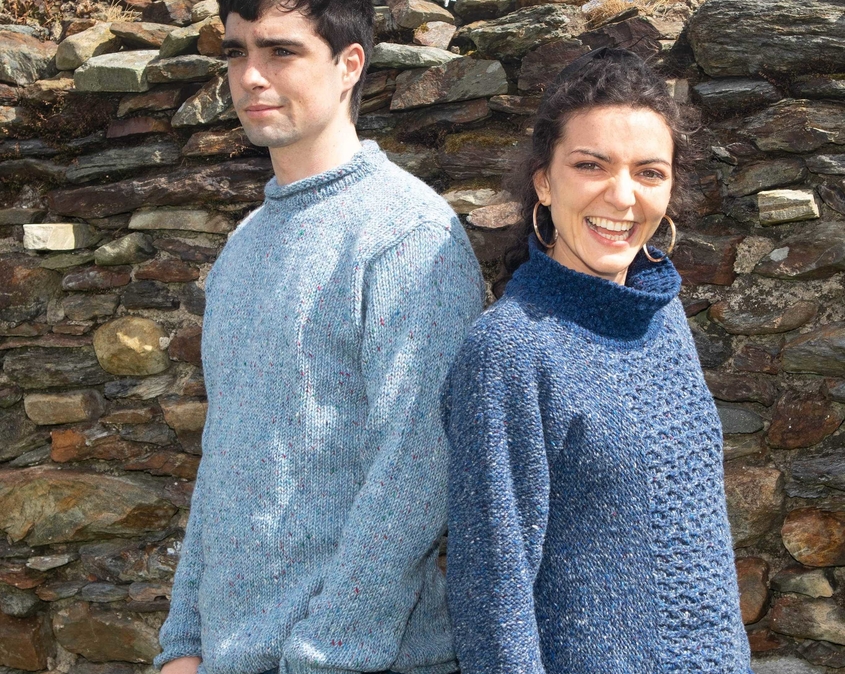 Designer: Rathlin Knitwear
Rathlin Knitwear is a Handloomed knitwear buisness based in the Gaeltacht area of South West Donegal.
The sweaters are uniquely handloomed in Donegal Tweed wool which allows for the variation in style and colour then assembled by a team of skilled craftspeople.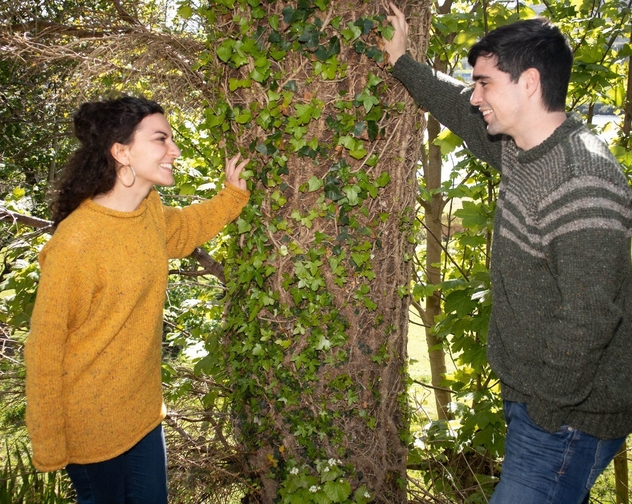 About Rathlin Knitwear
Our inspiration is taken from the richness and vibrancy of the Donegal landscape. We use only the finest local Donegal tweed wool. This part of Ireland is famous for its strong heritage in Knitting Weaving and Traditional Irish Music.
We combine traditional designs with modern influences. We live along the Wild Atlantic way which has a rugged landscape and Knitting and weaving skills was learned at a young age to generate an income and a necessity for Fisherman and general clothing for the family.
We sell our products in Designer/Craft shop all over Ireland and export to USA,Canada, England, Japan Germany. The range of products we produce are environmentally friendly and sustainable and are of high quality
Discover more about Rathlin Knitwear
We use traditional hand knitting machines that are approximately 100 years old to knit our sweaters, hats and scarves. These are then assembled using a traditional linking machine.