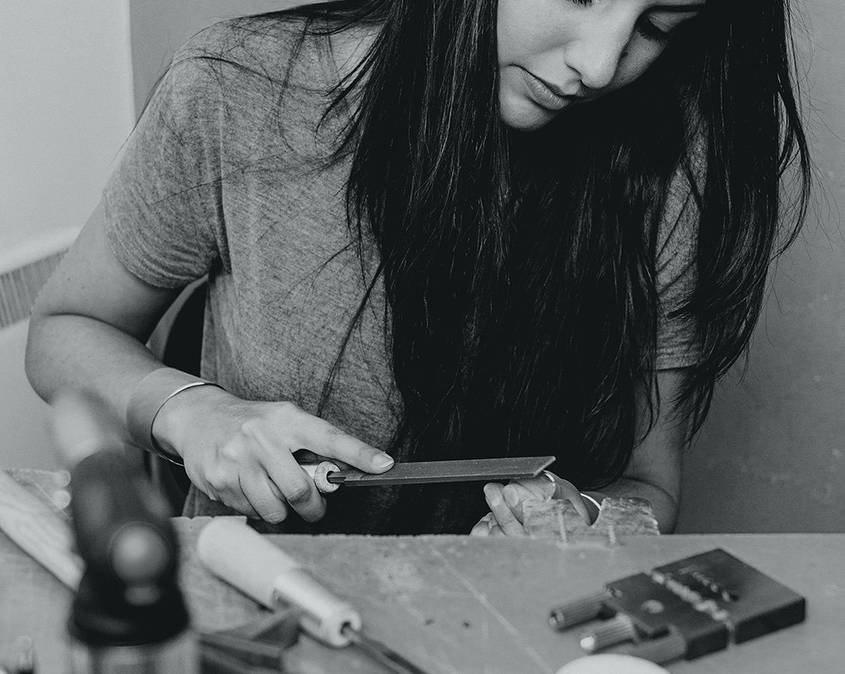 Designer: Maria Dorai Raj
Designed for the modern woman, Maria Dorai-Raj creates contemporary jewellery that is confident and strong while retaining a sleek femininity. Maria's eclectic designs are informed by art and design culture and the powerful beauty of nature. Through her exploration she creates brave new silhouettes that complement the body and seek to embolden and empower the wearer. Each piece is designed and crafted by Maria in Ireland using precious metals and a fusion of traditional and modern jewellery making techniques.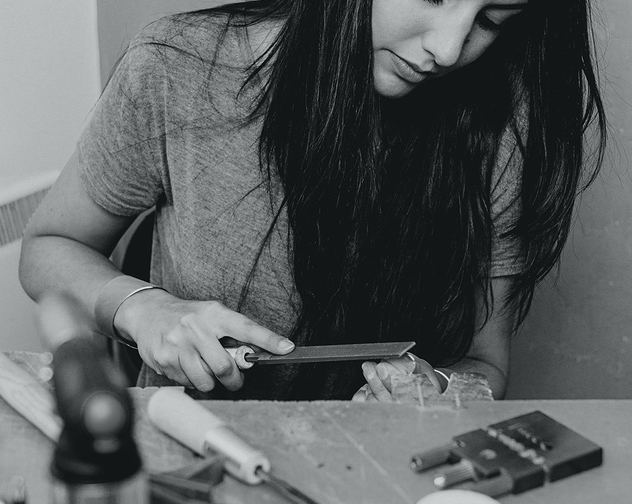 About Maria Dorai Raj
Maria fell in love with the art of jewellery making at the Alchimia School of Contemporary Jewellery in Florence, Italy, where she learned the goldsmithing techniques she uses today. With a degree in ceramic design and a background in luxury fashion, she was soon chosen for an apprenticeship with an established Irish jeweller where she continued honing her skills. In 2013, Maria launched her first jewellery collection and has never looked back.
Discover more about Maria Dorai Raj
Through my work I explore the inherent beauty in different manifestations of strength and freedom/flow. I find inspiration in natural forms and underlying processes through which these properties emerge and become intrinsic.
On discovering my inspiration I immerse myself in the subject matter, sketching elements that interest me as I research. Then I work through my designs with paper models, solving problems and adapting as I go. Once I have a good representation of the essence of the idea, I begin the making process. I then further refine the designs by spending time wearing and interacting with the jewellery to make sure it is comfortable and wears well, one of my favourite parts of the process!