Designer: Button Studio
Button Studio is a fun, creative business hand-making unique jewellery and framed art.
All the pieces are made by the founder Jane Walsh from her Athlone based Studio. Button Studios framed art pieces and jewellery are wonderfully colourful and suit all age groups.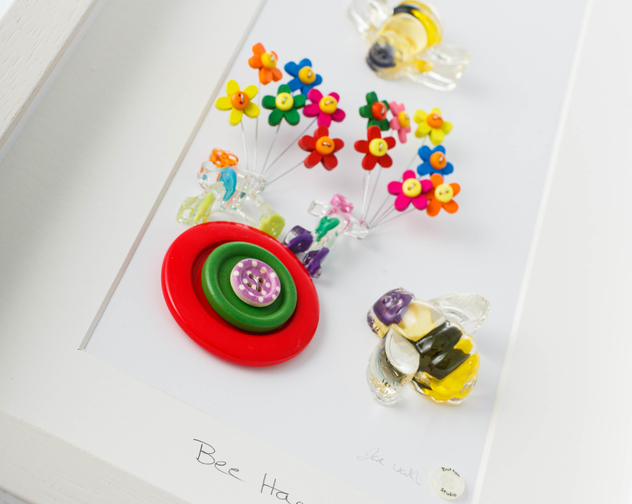 About Button Studio
Jane aka Button Girl is a graduate of the National College of Art and Design in Dublin. After a brief stint of owning her own gallery / gift shop Jane saw a gap in the market for fun affordable unique colourful pieces. Button Studio started in the recession to bring a fresh new wave of creativity to the gift and craft market.
"I knew what the customers and the retailers wanted and I knew what I wanted to make and then I just added my creativity and 10 years later Button Studio is still going strong."
Discover more about Button Studio
All my materials are sourced in Ireland and all my packaging and materials are made in Ireland also. I am a perfectionist, so I need to be proud of each and every piece and that includes the materials and the processes and the presentation.