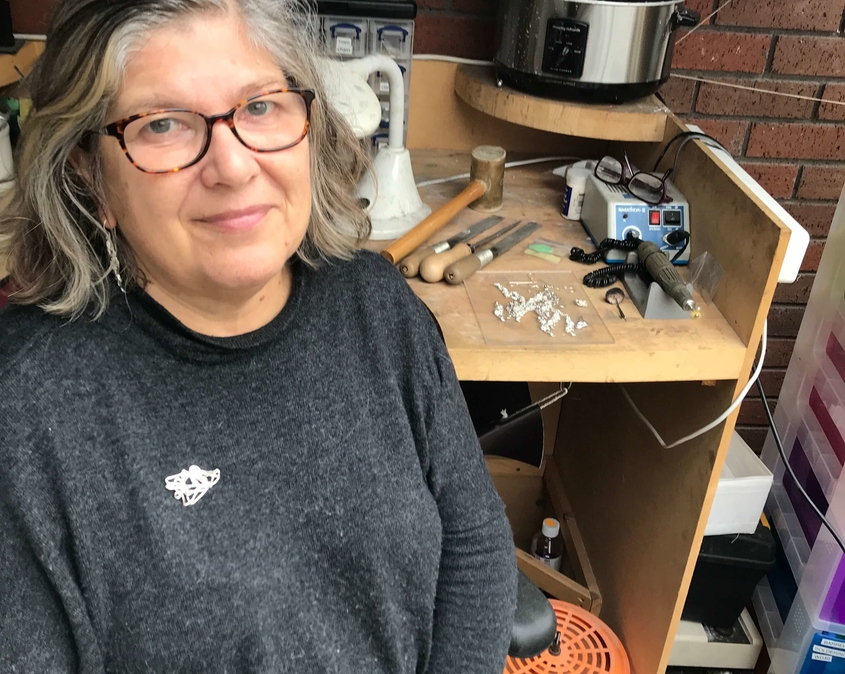 Designer: Original Strands
Traditionally trained in goldsmith skills, Katie works with precious metals, semiprecious gemstones and beads. Her jewellery is contemporary, typically asymmetric and invites curiosity with its inverted shapes and off-centre designs.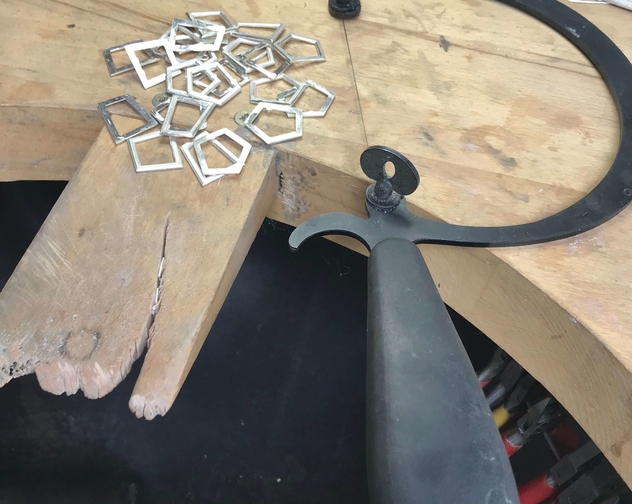 About Original Strands
Having spent much of her adult life working in mental health, Katie began creating jewellery as a hobby. She and a friend set up a craft collective and began developing craft fairs and pop up shops to sell their locally produced products. Katie trained as a goldsmith and on graduation, she decided to focus on building her jewellery business full time and retired as a therapist. She is now dividing her time between designing, making and building a small but sustainable business in her Dublin Studio.
Discover more about Original Strands
With her psychotherapy background, Katie is influenced by the dynamic tension between our inner and outer worlds. This is represented by the interplay of movement, textures and combinations of precious metals and gemstones in her jewellery. Her work is also informed by the angles of our urban environment and the curves in nature. Her innovative and original designs explore space, balance and opposites. She has created three collections so far.
The most recent "Fluid " collection explores the loss of control in lockdown. Molten wax has been poured onto different surfaces, including water, and has been refined and cast in silver. Gold pieces can be made on request. Her products are ethically sourced and her unique packaging is biodegradable.