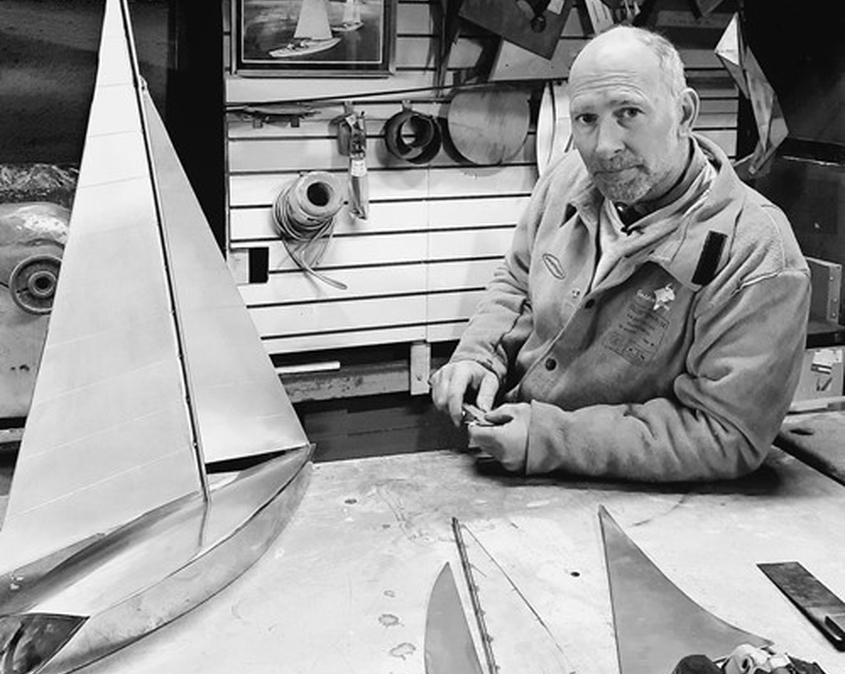 Designer: Grant Designs
Contemporary design in Timber, Stainless Steel & Copper. Handcrafted Luxury for your Indoor & Outdoor Spaces Since 2017 Grant has been creating unique designs, drawing on his nautical background, his love of the sea and its flow. From sculpture, yacht models and garden art to hardwood chopping boards, capturing the essence of movement in every piece.
About Grant Designs
I have always been inspired by high levels of craftsmanship and drawn to beautifully made creations that are, not simply good to look at, but have a useful purpose in an everyday setting. Growing up around boats, my love & respect for timber was nurtured working alongside traditional shipwrights during my years at sea on Asgard II Expertise & experience are different. I have learnt from experts, but have also built my own skills and experience through practice and experiments. I try to bring this through in my craft, as each new design brings a new challenge which I relish.
Discover more about Grant Designs
The wind, the sea and all things nautical are the inspiration behind my designs. As waves merge one into the other, so I use tig welding to fuse different metals into one unique form, thereby creating new combinations, textures and reflections. Stainless steel and copper can bend or disform during the welding process, but this quality can be used to create extraordinary shapes, which have a new strength and a lasting beauty. My individually handcrafted chopping boards are made from high quality hardwoods sourced from sustainable forestry. From baulk to board, there are many processes, my favourite being the last. Oiling each board and bringing the timber back to life, always makes me smile.