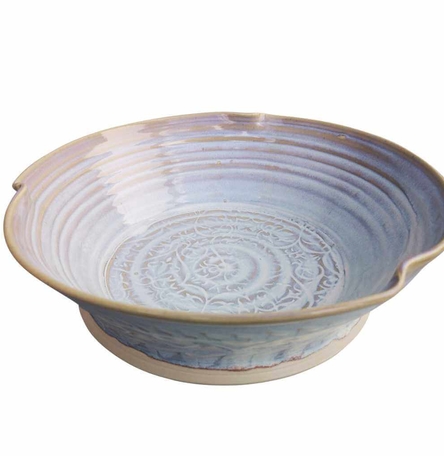 More details
The fluid wave like contour of this salad bowl make this a truly beautiful centre piece for your home. Inlaid with texture and decorated with a pattern inspired by Aran Knitwear. These patterns tell the story of life on the islands.
Timeless tradition with refined simplicity. Height 85mm Diameter 260mm Dishwasher and Microwave proof.
Castle Arch Pottery is Designed and Produced in their studio in Kilkenny, Ireland. The Pottery is made clay sourced from England.