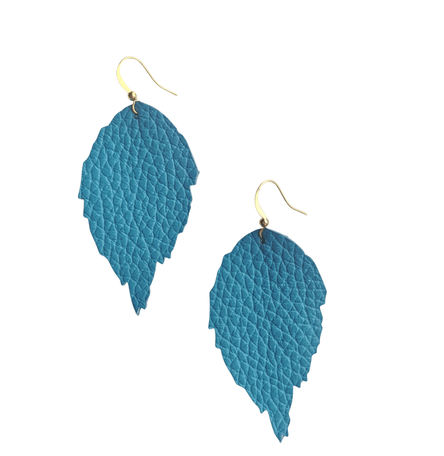 Duilleog Leather Leaf Earrings
More details
Vibrant leather on an 18k gold plated hook, super lightweight top quality Italian top grain leather.
Duilleog, the Irish for leaf, signifying Irish Design and the gentleness of the product to the Irish landscape as the leather used would otherwise be discarded.
Dimensions 76cm chain with leather measuring apx. 6.5cm x 3.5cm
This product is designed and produced in Ireland using materials sourced in Ireland.