Article
Gifts for Him: 10 of the Best Irish Gifts for Men
19 Nov 2020
Read Time: 6 mins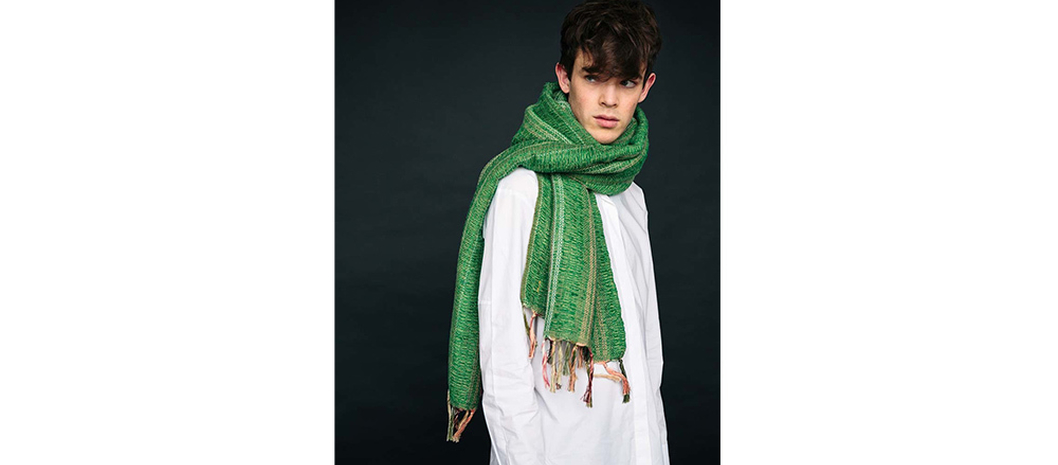 This festive season Design Ireland has your Christmas list wrapped up with our edit of the very best gifts for men. Lovers of the outdoors will be drawn to the conviviality offered by a Rawsaol fire pit, while foodies will appreciate a personalised serving board by Slated. Those who value the finer things in life will appreciate classic tailoring in Donegal Tweed by Magee 1866 or a crystal tumbler by mastercraftsman Eamonn Terry at Criostal na Rinne. Whatever their age, taste or style we do away with the notion that it's impossible to buy for men at Christmas with this exclusive edit of Irish design and craft for men.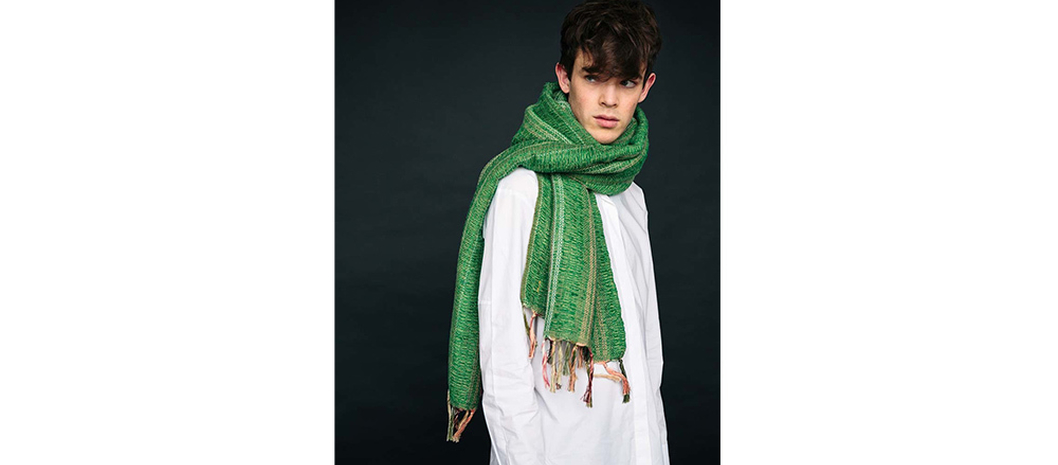 1. Emerald green 'crios' scarf by Stable of Ireland.
Stable of Ireland is a contemporary Irish luxury brand which works with many of the finest craftspeople in Ireland to produce garments and home items of exceptional quality. Championing traditional skills and techniques, this emerald green scarf in silk and cotton draws on the traditional design of a 'crios' or woven belt to wonderful effect. Handwoven, each piece is unique and its generous proportions measuring 200cm x 65cm make it a versatile statement piece. €380.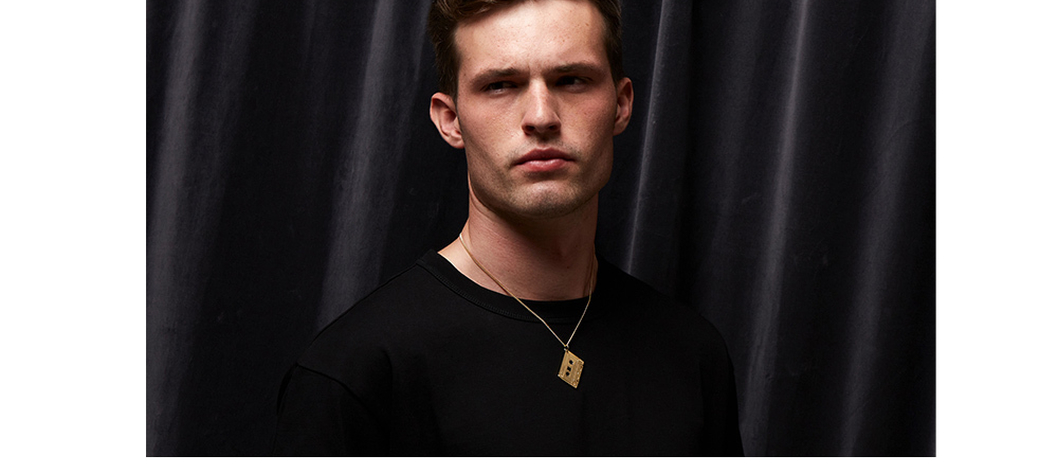 2. 'Mixtape' pendant by Edge Only.
Founded in 2014 by former radio DJ and music TV presenter Jenny Huston, Edge Only creates contemporary pieces for both men and women which are replete with personality and individuality. This 'Mixed Tape' pendant will appeal to music lovers and those with retro sensibilities. A collaborative design between cult knitwear brand Electronic Sheep and Edge Only, the pendant recently won the Accessory Design of the Year award at the annual IDI awards. The A-side is blank and can be customised, the B-side says 'Electronic Sheep x Edge Only'. Sterling silver: €249. Gold Vermeil. €298.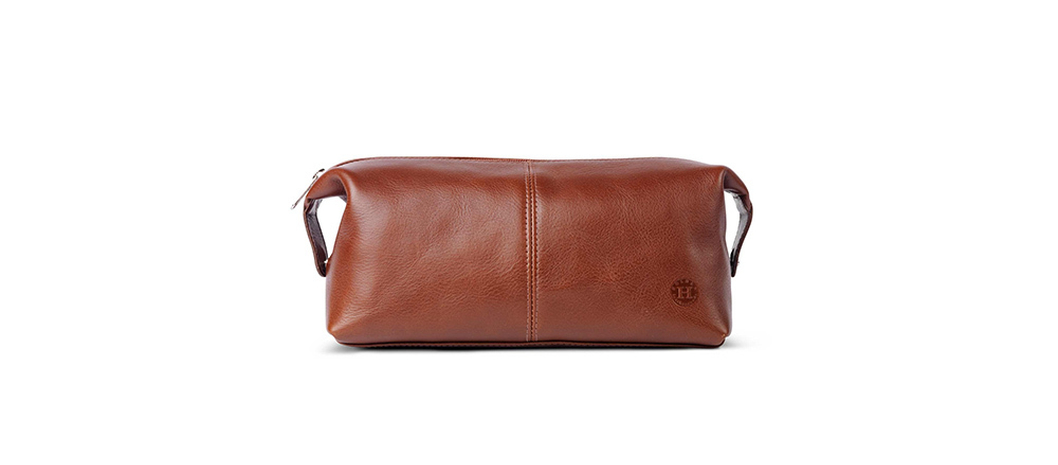 3. Classic leather washbag by Holden Leathergoods.
Conor Holden has been designing and making luxury leathergoods since 1989. Located on the shores of Dingle Harbour on the Wild Atlantic Way, Holden Leathergoods specialise in beautiful and practical leather bags and accessories for both men and women. Made by hand with skill and precision, this smart washbag is made in natural grain calf leather and is an essential piece of kit. €145.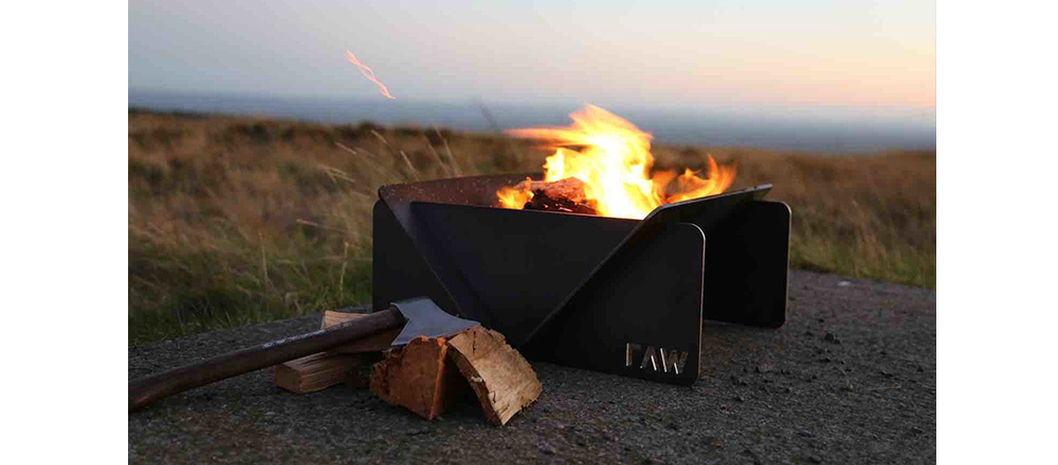 4. Steel fire pit by Rawsaol.
A company founded over the wall by two friends and neighbours, Rawsaol echoes a desire for freedom and the outdoors in its fire pit which is beautiful in its simplicity. The fire pit is foldable and portable making it perfect for evenings outdoors whether at home or further afield. With a mantra for creating beautiful, useful objects for everyday life, Rawsaol's steel fire pit is the perfect gift for lovers of the great outdoors this Christmas. €290.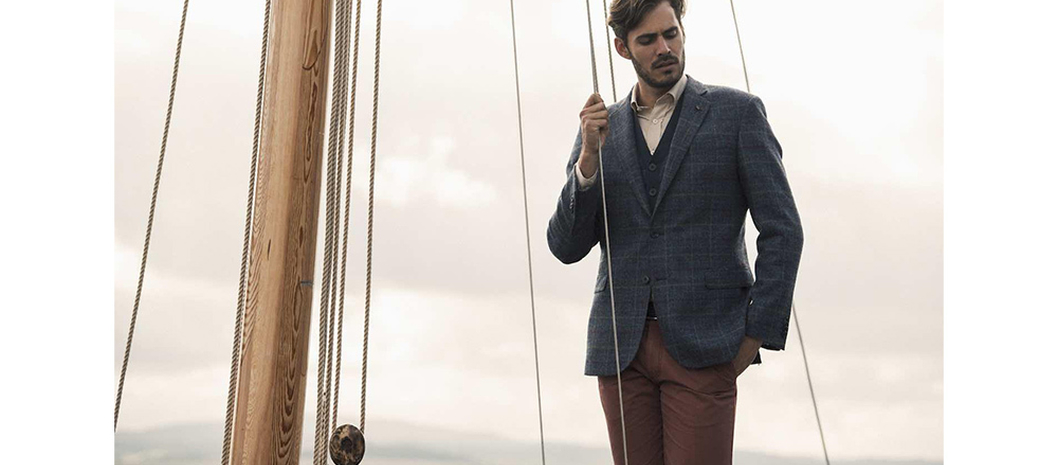 5. Classic tailoring by Magee 1866.
World-renowned company Magee 1866 has specialised in the production of luxury woven fabrics, clothing and home textiles since 1866 and has been in the hands of the same family, the Temples, since 1900. A standout piece from their men's fashion collection is this 'Liffey' jacket - a timeless piece of tailoring to suit men of all ages. The jacket is made from genuine Donegal Tweed and features earthy colours of olive, rust and maroon against a navy base. Its heavier weight makes it perfect for this time of year and for both country and city living. €310.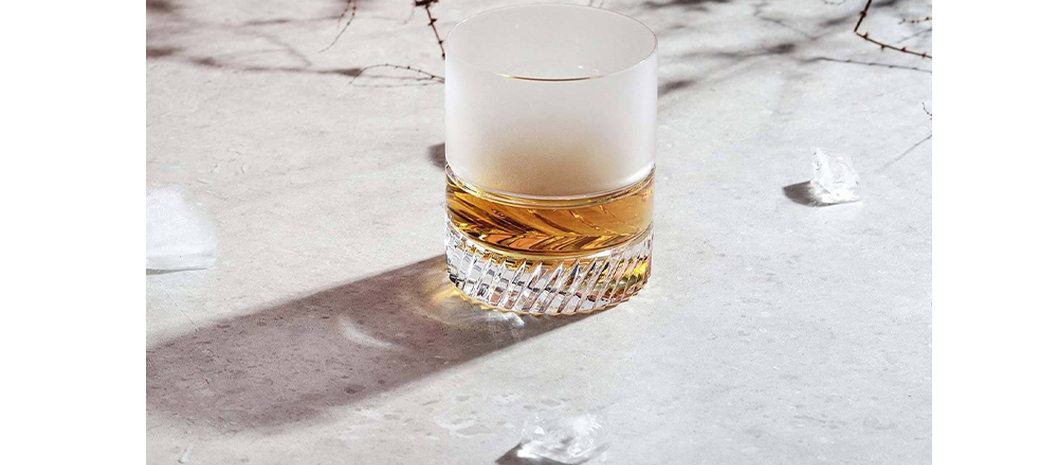 6. Crystal tumbler by Criostal na Rinne.
Located in the Waterford Gaeltacht (traditionally Irish-speaking region), Criostal na Rinne specialises in hand-cut crystal made in the traditional way but with modern appeal. This 'Cló' tumbler is made by master craftsman Eamonn Terry, a glass cutter with over 45 years experience, who started his career at Waterford Crystal before establishing his own workshop in 1987. This tumbler is the perfect gift for any connoisseur - steeped in tradition yet contemporary in taste, it is a stylish receptacle for a good whiskey on a cold winter night. €85.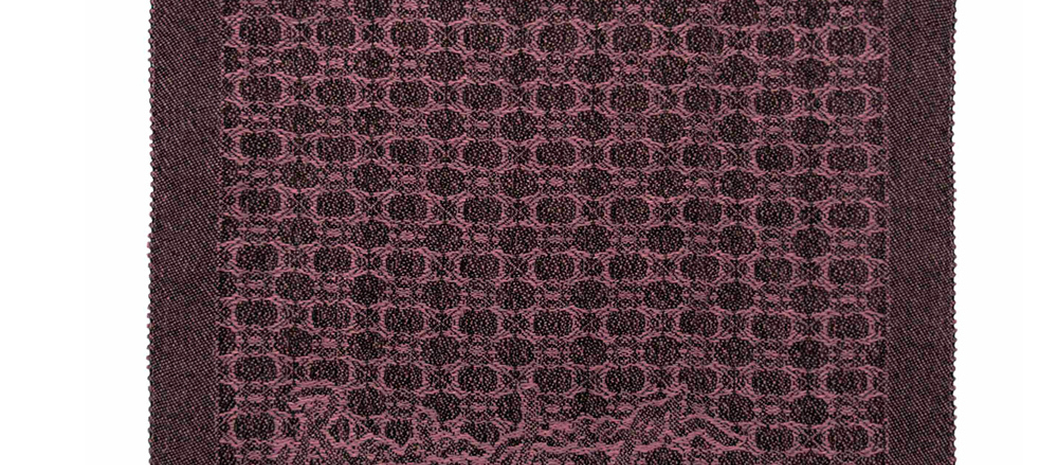 7. Handwoven pocket square by Brendan Joseph.
Inspired by the environment both natural and manmade, the range of Brendan Joseph products includes beautiful scarves, ties and pocket squares characterised by a keen, yet subtle, sense of colour. This pocket square is an elegant accessory for the stylish man inspired by the colour of blackberries and hand-dyed to that effect in purple and black. €105.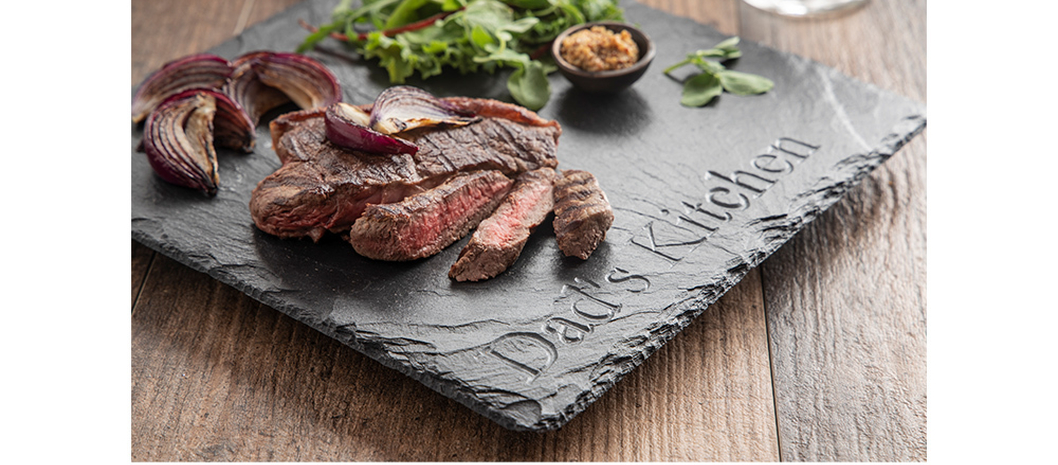 8. Customisable serving board by Slated.
Family business Slated creates a wide variety of boards and home accessories all of which are hand-finished using a traditional 150-year-old slater's knife. With a range that includes everything from platters to cheeseboards, the option to customise each item makes for a very special personalised gift this Christmas. €45 - €57.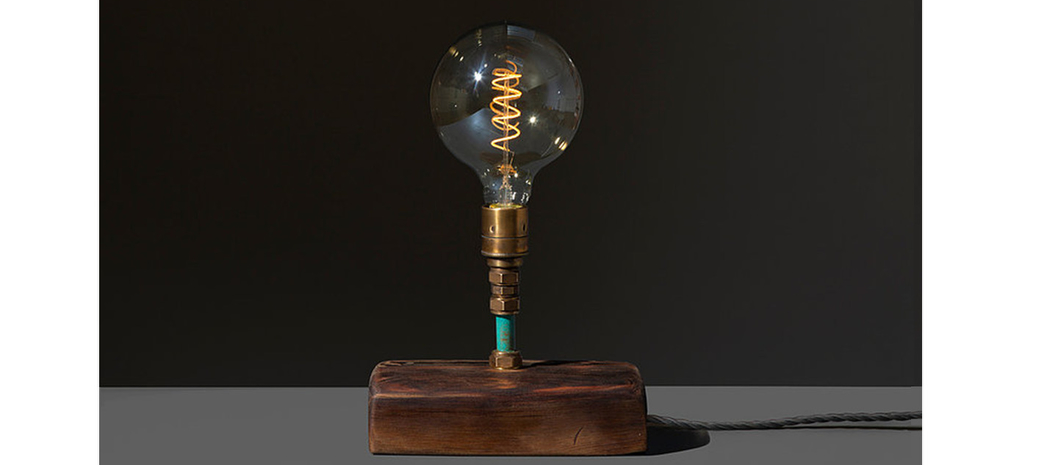 9. Limited edition table lamp by Copperfish Lighting.
The old Belfast Dock saw the launch of legendary ships and stories. Using salvaged wood from this very dock, Copperfish Lighting have created a contemporary lamp design that is steeped in the history of this iconic port. Lovingly handcrafted, this lamp will suit a variety of settings and incorporates oxidised copper piping and a retro-style long lasting LED bulb. Due to the rare nature of the timber used each lamp is limited edition and is numbered and signed. A unique gift indeed. €250.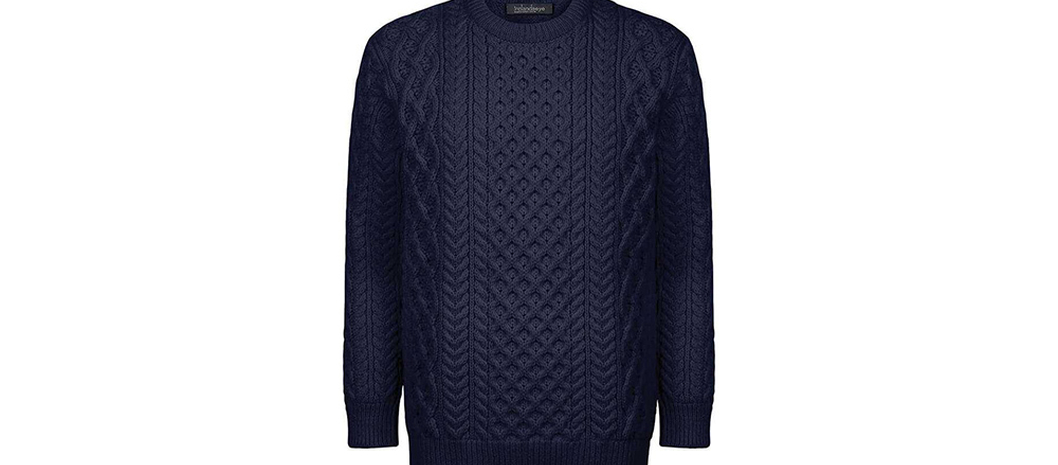 10. Aran sweater by IrelandsEye.
IrelandsEye is a family run business based in north Co. Dublin that makes both modern and traditional knitwear designs from the finest yarns available. This classic design for men is an Aran sweater but not as you know it. Gone is the traditional scratchy wool in favour of a beautifully soft, yet strong, 100 percent Merino wool. A stylish gift, this jumper combines the softness of modern yarns with traditional Aran stitches. Perfect for post-Christmas walks and outdoor get-togethers. €99.95.