Article
Symbolic jewellery proves a hit at the Oscars
28 Mar 2018
Read Time: 6 mins
It's not every day that one's jewellery designs are selected for inclusion in the gift bags at the annual Academy Awards, so it's safe to say it's been pretty hectic in the Wexford workshop of Áine Breen since her Liwu jewellery was chosen to be presented to 24 of this year's Oscar nominees in March.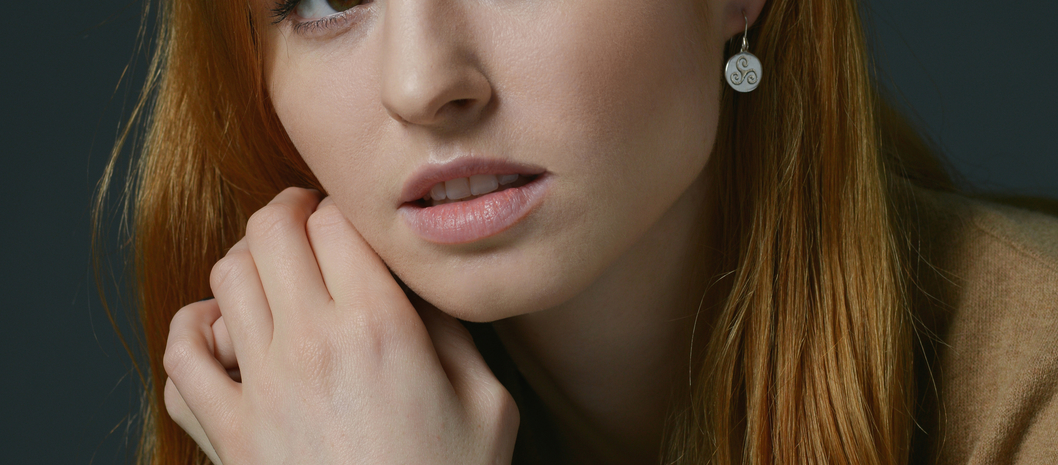 The selection process for the Oscars took place over the course of a year. Áine was contacted by the agency handling the Oscar gift bags and met their representatives in New York while visiting last year. She followed up with samples of her products and packaging and thus landed the inclusion.
The Liwu brand has now appeared in every major publication in the US from fashion to news outlets such as USA Today, MSN's daily news, Forbes magazine, Business Insider, Marie Claire and Vogue Australia. The media coverage been a huge boon for the Liwu brand.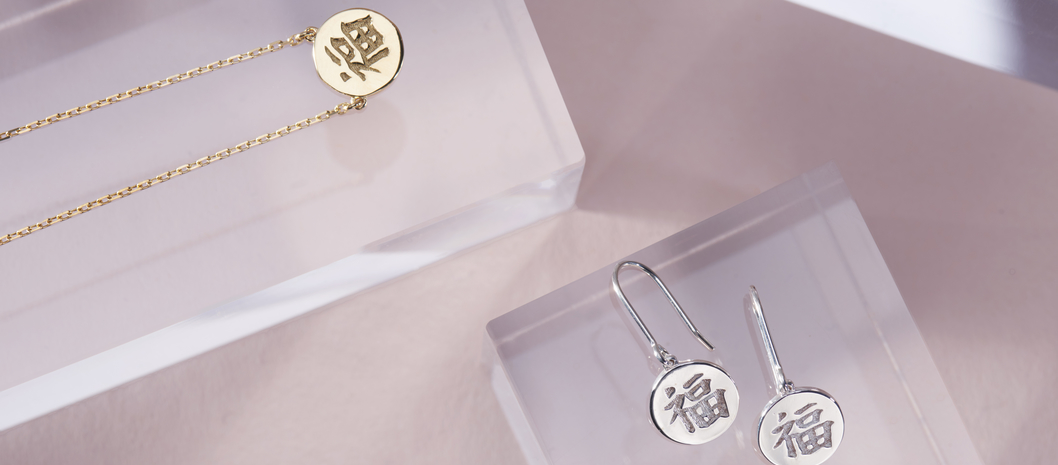 "We featured in Gladys magazine in a 'One to Watch' style feature. A lot of my online sales go to America because the products are Chinese-inspired and Irish-inspired and seem to capture people's imaginations there," explains Áine. The company that do the PR for the Oscars then got in touch and said that they were looking for unusual items for inclusion in the gift bag."
While media coverage of her inclusion ran to just one line in each publication, the impact on sales from the US for Liwu has nonetheless been extraordinary: "It was just a one liner but I think it captured people's imagination that it's Liwu jewellery from Ireland. The Irish aspect definitely helps. My guess is that Irish people are generally looked upon favourably and known for producing good quality products."
The media coverage caused a huge amount of traffic to the Liwu website and Áine was busy packing up orders when we spoke. She has recently taken part in the Design Ireland OPTIMISE programme in which she had her online presence audited and a plan put in place for the development of her website. "I had the ball rolling and it was great to get the report on my website from the Design Ireland OPTIMISE programme," she says. "I have grant funding in place through match-funding with the LEO now too, so the timing is just perfect for me to develop the website."
As well as selling online, Áine has 12 stockists around Ireland including the Kilkenny shop in Killarney, four stockists in Galway and numerous other small boutiques countrywide. Her new Native range of jewellery has proven very popular with stockists as a modern take on Celtic design (launched at Christmas 2016) alongside her original Chinese-inspired designs.

"I'd been thinking about it for a long time, but I wanted to take time to research it properly and look at the various Celtic signs and symbols to see if there was anything that really resonated with me," says Áine. "Now all my new pieces are Celtic-inspired. Autumn/ Winter 2018 will then see a focus again on the Chinese pieces."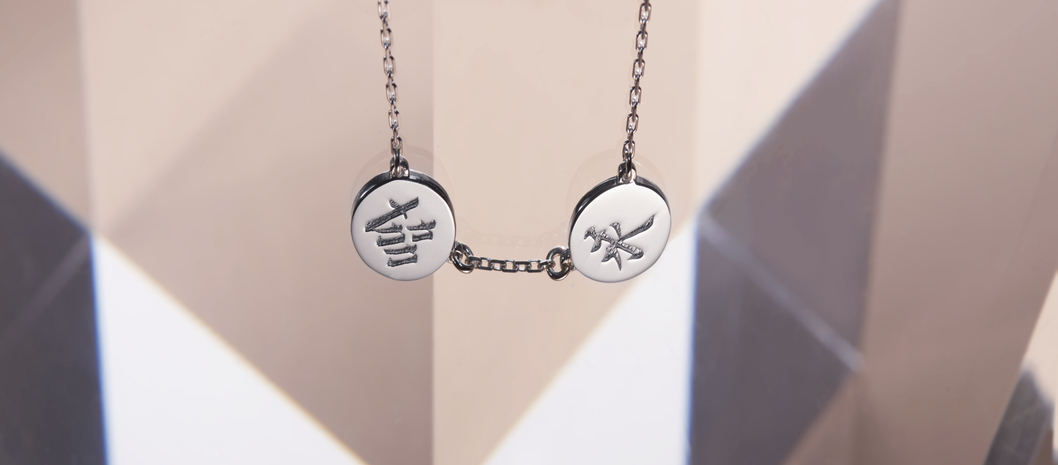 While living in China in 2011 Áine attended the China Culture Centre in Beijing. "I had a necklace that said 'Love' and wanted to get a necklace with the Chinese characters on it. It's difficult because if you get the symbols even slightly wrong the symbol has a different meaning. Áine worked with her calligraphy teacher Paul Wang at the China Culture Centre to develop the symbols which adorn her jewellery and is still advised by Paul in ensuring that all the symbols on her designs are accurate.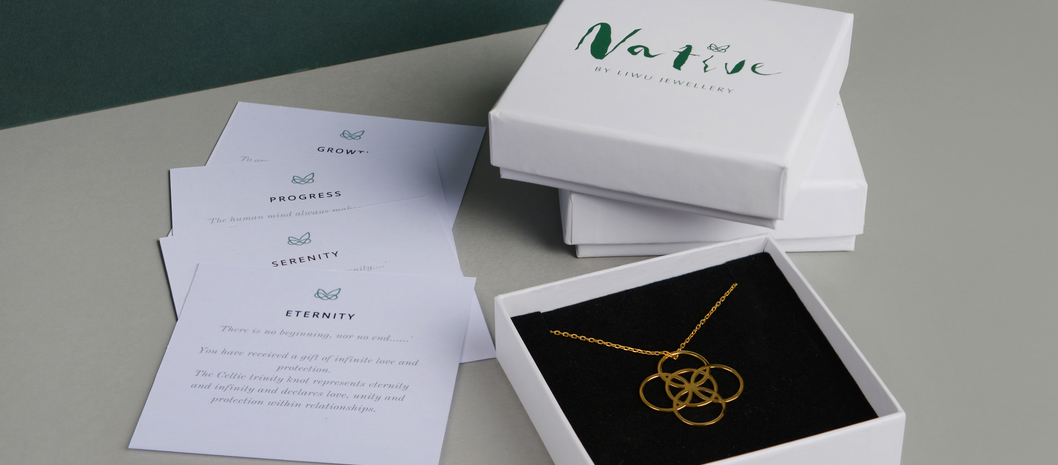 Returning home from China in 2014, Áine pursued courses in Computer Aided Design and silversmithing. "It wasn't intentional that I started the business - I fell into it as a hobby and only realised it could be a serious business in 2016 when I realised that people really loved the jewellery." It's important to her that her product is both good quality and affordable and she utilises sterling silver and 18 carat gold plate in her pieces. "It's very much a gift-able product so I wanted it to be accessible price-wise and also really good quality," she says.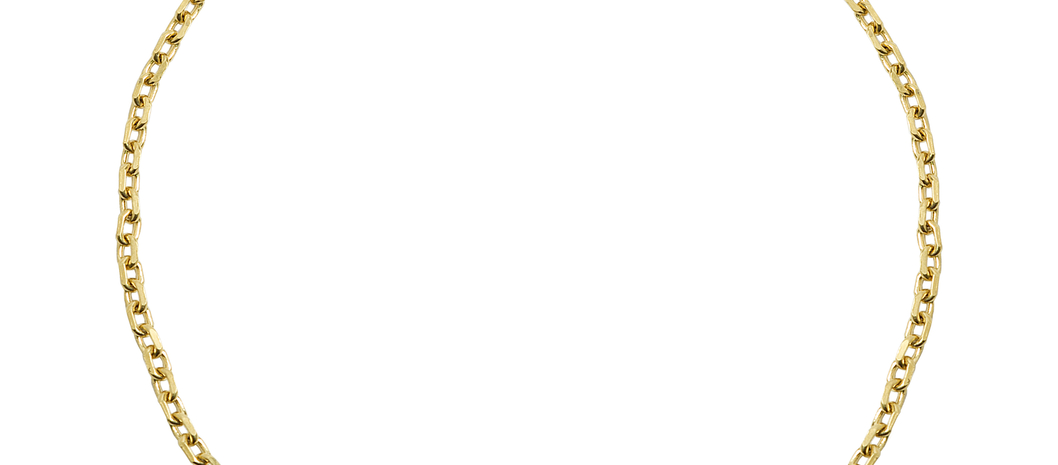 The meaning behind the symbols drives the design, as well as the simplicity of those symbols. "It's about having a modern take on the symbol, particularly with regards the Celtic symbols," says Áine. "The market is competitive in terms of Celtic design so it's about finding a point of difference in that market. There's a lot of research involved and a lot of reading."
Examples include a new design she's working on around the theme of well-being - symbolised by the 20th letter of the ancient Ogham alphabet which she says centres around the idea of "standing strong like a fir tree", as well as the Celtic bi-fold knot which is a universal symbol representing fire, earth, air and water - also used in the past by the Celtic druids.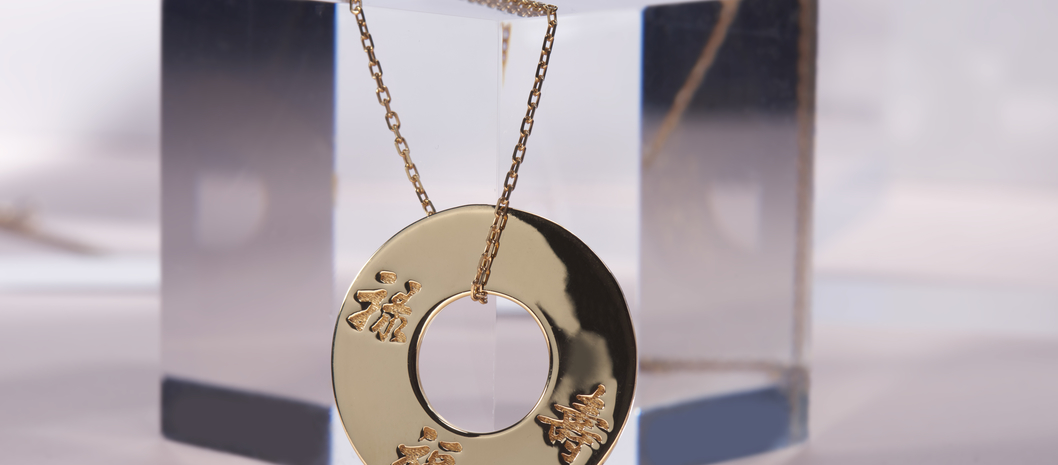 The designer says that her customers love the hidden meaning behind many of her designs as well as the subtlety of the symbols. "As well as my own love of symbolism, when I'm designing I think about how my customers wants to feel or make others feel when they give a gift of Liwu jewellery," she says. "It's often about expressing a feeling in a nice way without it being too obvious."