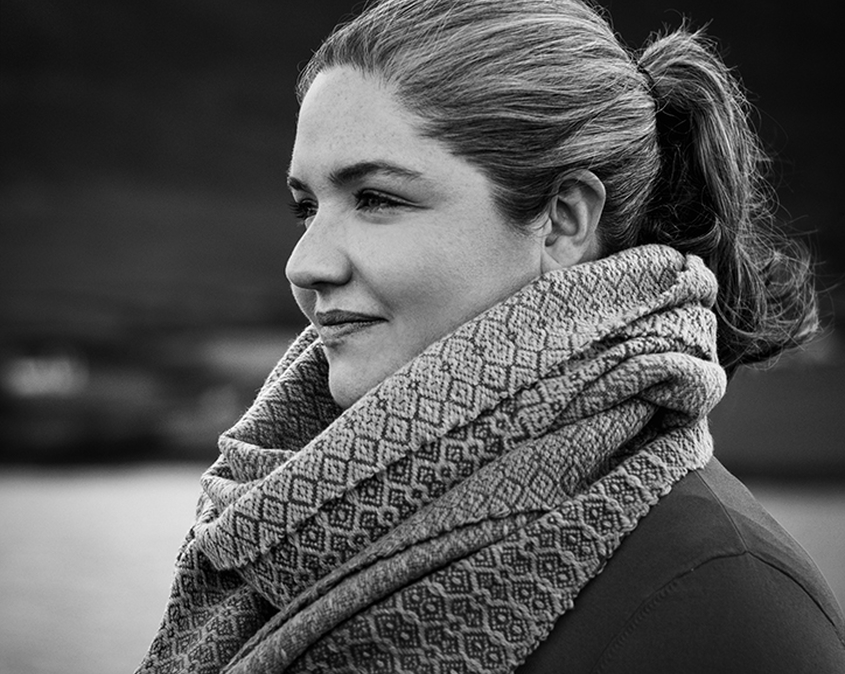 Designer: Wild Cocoon
Wild Cocoon is a textile brand based in the west of Ireland. We create fabrics and products with unique point of view, to Cocoon the user and provide a sense of shelter in this volatile world.
About Wild Cocoon
Wild Cocoon came into being in November 2015 after a few years of textile experimentation. Wild Cocoon was born out of the desire to create a feeling of protection and shelter for the wearer. We use weigh and texture as a sort of anchor to the world. creating substantial woven fabrics that are thoroughly new and unique yet in their core are steeped in this nations textile history.
Wild Cocoon creates Blankets, scarves and cowls that transport the user back to a more innocent time, evoking happy memories. Cocooned in a woollen blanket, feeling the weight and protection of it.
Discover more about Wild Cocoon
Wild Cocoon products are designed organically on the loom through a process of building colour, texture and proportion until a story has evolved on to the warp. I begin with an array of colour and a feeling I wish to evoke. Instinct plays a key role in the finished look and weight of a products. I use a Texture or pattern that is based on a traditional Aran Cable stitch translated into a woven medium, this allows me to create something familiar and comforting while also using new and exciting colour combinations to ensure a completely contemporary feel.